We have a new website!!!!
please visit www.grettonprimary.org
(no .uk)
this website is no longer updated
Welcome to Gretton Primary Academy
part of the Brooke Weston Trust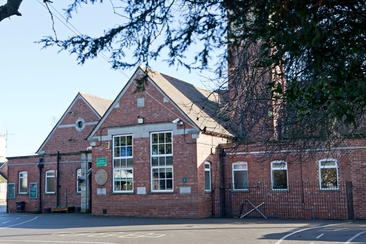 Gretton is a small village school, which has a strong family feel. We are fortunate enough to have fantastic children and wonderful supportive parents who enjoy getting involved with the life of the school. Following its extremely good Ofsted inspection in November 2011, the school elected to become an academy and has joined the Brooke Weston Academy Trust. As such it now benefits from being part of a larger, extremely successful academic organisation and access to facilities and opportunities beyond its normal scope, without losing its village identity.
The school works closely with other groups in the village to make sure that we are at the heart of the community. We have good links with other primary schools in the area and work with them to ensure that our small schools benefit from some of the benefits of larger schools whilst maintaining their unique family nature.
We are the proud owners of a Healthy Schools Award and actively promote to all the children an understanding of a healthy lifestyle. This year Gretton has also been awarded the Eco Schools Silver Status , recognising the awareness and work children do to encourage a sustainable future and the Arts Mark, which is a measure of the wider opportunities given to the children beyond the academic areas of the curriculum.
We offer a welcoming open door policy in which parents are encouraged to discuss any concerns with their child's teacher on an informal basis. We believe that all children are individuals and every single child has their own strengths which we try to help them to develop. As such all children are valued in the school, all efforts are celebrated with the result that our children grow into confident individuals who value their own worth and are confident to go out into the world. Our curriculum aims to develop children as self motivated independent learners.
We encourage all children to seize their opportunities!
Comments (0)
There are currently no comments.