Forest School
What is Forest School?
Forest School is an inspirational concept of enabling children to learn in an outdoor setting, preferably woodland and aims to complement in-school teaching.
Through hands on learning in a natural environment, children are given the opportunity to develop self confidence and self esteem. The learning experience is child initiated and child led, with adults playing a supporting role, assisting the children in learning at their own pace.
Forest School happens each week, throughout the year, regardless of weather; this allows children to make a real connection with nature and its changing seasons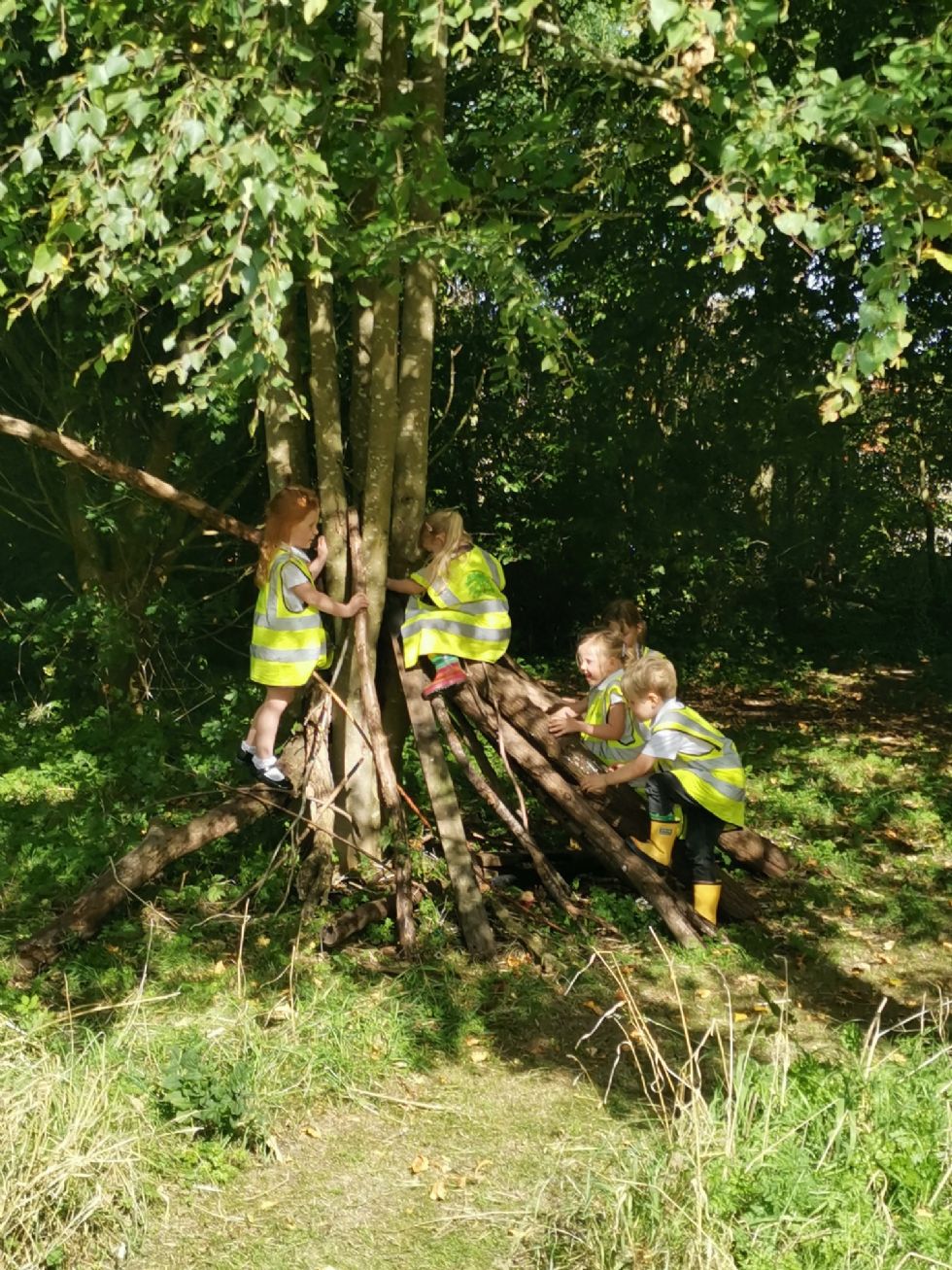 Where is Forest School?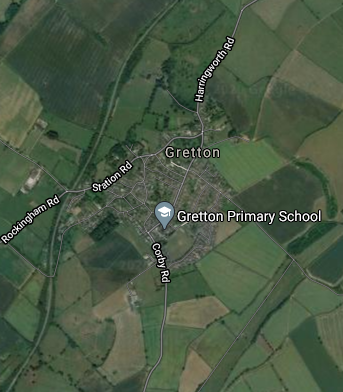 Forest School happens as soon as you are with the qualified leaders.
We have a base site at the Pocket Park in Gretton but we also explore the footpaths and local sites around the village we live in.
What will the children be doing?
Using their senses to explore and investigate the outdoors.
Exploring the natural environment
Learn to access and take acceptable risks in the natural environment.
Crafts - using natural materials gathered on site.
Climbing trees and making play equipment from logs and ropes
Storytelling and singing
Cooking on an open fire.
Using tools - such as potato peels and saws to make jewellery, name tags and simple musical instruments from wood.
Making natural music
Plus much more...
... and getting muddy!
We also follow the National Trust's 50 things to do before you're 11&3/4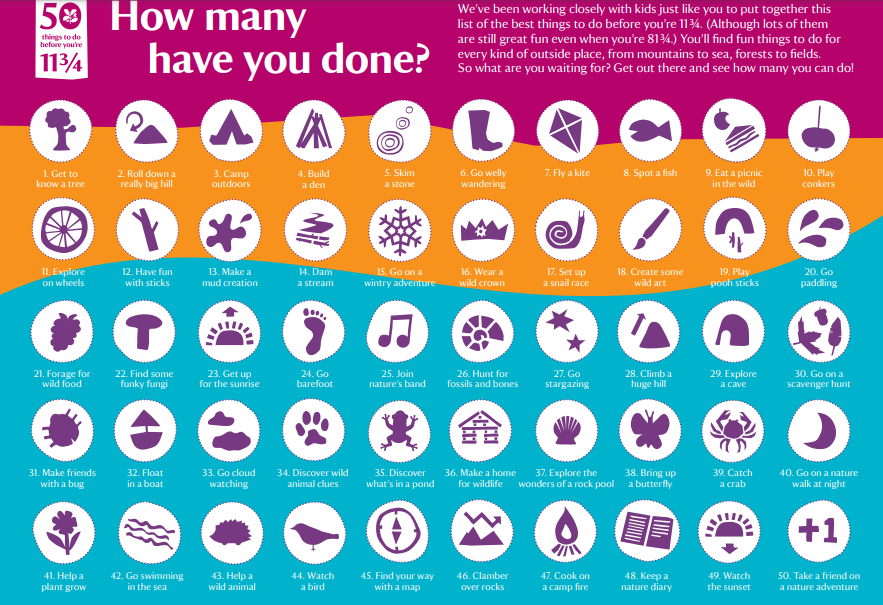 Forest Clothing
Trousers - Jeans are advised as leggings will not protect against nettles and low branches
School Tops/Hoodie must be worn
Wellies must be worn ALL year round as extra protection
Hat, gloves, scarves, sun hats and sun cream must be worn as appropriate.
We provide waterproofs to wear over jeans on wet/cold days
There is no such thing as bad weather - Only bad clothing

- Alfred Wainwright
Promoting social and emotional growth of children at forest school.
The benefits of forest school are many and varied. In particular the process has be seen to:
Improve learner's social skills
Improve fine and gross motor skills
Increase a child's knowledge and understanding of the natural world.
Increase self-esteem and confidence
contribute to language and communication development
Forest School will be an extremely positive experience for your child and we hope you will support your child in taking this unique and exciting opportunity.